Board of Commissioners
FAIRFIELD COUNTY, OHIO
Welcome to the Fairfield County Commissioners' Office, Lancaster, Ohio.


News:


COMMUNITY DEVELOPMENT IMPLEMENTATION STRATEGY MEETING, MARCH 17, 2015
>> view agenda

FINDING OF NO SIGNIFICANT IMPACT ON THE ENVIRONMENT (FONSI) COMBINED NOTICE
>> view public notice

INVITATION TO BID
>> view bid information

REQUEST FOR PROPOSALS FOR LEASING PROPERTY
>> view proposal request

A board of three County Commissioners serves as the general administrative body for 87 of 88 Ohio counties; the exception is Summit County with its charter form of government. County Commissioners are elected to office like other county officials, such as the Sheriff, Engineer and Auditor. However, they are seen as the leaders of county government, and their authority goes a long way toward supporting that viewpoint.

Given specific and limited authority by the state legislature, County Commissioners hold title to all county property, serve as the sole taxing authority for the county, and control county purchasing. Most importantly, Ohio's 87 Boards of County Commissioners are the budget and appropriating authority for county government, meaning everyone, every agency, every court, every other elected office holder depends on County Commissioners for their budgets.

This means that County Commissioners must take a broad view when making public policy and budget decisions. Given their impact on the work of many other elected officials and different departments, they must be astute in matters of law enforcement, correction facilities, human services, business development, and other areas. Given their budget-making authority, they must have a good business sense matching available revenue to service needs.

County Commissioners also have statutory authority for providing water and sewer services as well as solid waste (trash) disposal. They hold hearings and rule on annexations. And, as noted earlier, County Commissioners today are being given responsibilities, such as making public assistance work, that were once held by the state and federal government.
Location Information:
Fairfield County
Commissioners' Office
210 East Main Street. Room 301
Lancaster, Ohio 43130

Contact / Hours:
P: 740-652-7090 / 614-322-5260
F: 740-687-6048
Monday-Friday 7:30am-4:00pm

E-Mail: Mike Kiger
E-Mail: Steve Davis
E-Mail: David L. Levacy
E-Mail: Carri Brown
E-Mail: Rachel Elsea (Clerk)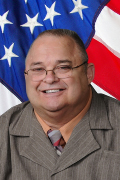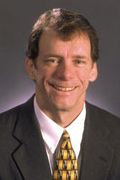 Steve Davis
Fairfield County
Commissioner

view bio
Mike Kiger
Fairfield County
Commissioner

view bio
David L. Levacy
Fairfield County
Commissioner

view bio

Jail/Public Safety Project

State of County Address

>> SlideShow 43mb / >> Address 4mb


Weekly Schedule

>> View Calendar


For previous year agendas please contact Rachel Elsea at relsea@co.fairfield.oh.us