Fairfield County and Ohio State Partnering to Update Active Transportation Plan
As Fairfield County prepares for future growth, the Knowlton School of Architecture within the College of Engineering at The Ohio State University, has partnered with Mid-Ohio Regional Planning Commission (MORPC) and
Fairfield County to update and revise the Fairfield County Active Transportation Plan. Residents and employees in Fairfield County are being asked to contribute their opinions on active transportation by participating in a survey.
Notice of Intent to Dispose of Surplus Personal Property by Internet Auction
The Fairfield County Board of Commissioners approved per resolution 2022-12.06.d, the use of internet auction to dispose of unneeded, obsolete or unfit personal property, including motor vehicles. O.R.C. 307.12 allows for items to be sold through internet auction.

Fairfield County Board of Commissioners Approves 2023 Budget
Today, the Board of Fairfield County Commissioners approved the county expenditure budget for 2023. The 2023 general fund budget, which covers expenditures for daily operations of county services, was approved at $59.65 M, an approximate 2.9% decrease from the current budget, which included several one-time capital projects, such as the Workforce Center and other capital improvements.

Fairfield County Board of DD Selects Next Superintendent, Current Superintendent to Retire
Fairfield County Board of Developmental Disabilities has named current Assistant Superintendent, Dr. David Uhl, as the Agency's top executive beginning January 1, 2023. This comes after Fairfield County Board of DD Superintendent, John Pekar, announced his retirement effective December 31, 2022.

Request For Proposals (RFP) for Jail Water Treatment System
Fairfield County Commissioners are requesting bids for the ADDITION OF WATER TREATMENT EQUIPMENT in the Mechanical Room of the Fairfield County Jail located at 345 Lincoln Avenue, Lancaster, Ohio.

Request For Proposals (RFP) for Fairfield County Airport

Fairfield County Requests Proposals for Economic Development Strategic Plan
As Fairfield County prepares for future growth, the county commissioners have announced they are seeking proposals for a comprehensive economic development strategic plan. The plan will focus on smart growth to ensure the county maintains a balance between its agricultural base and expansion of residential and commercial land.
Press Release: August 9, 2022

In response to the negative economic impact of the COVID-19 pandemic, the Fairfield County Economic and Workforce Development Department and the Fairfield County Regional Planning Commission are seeking proposals from qualified individuals or consulting firms to provide an Economic Development Strategic Plan including an update to the Fairfield County 2018 Comprehensive Land Use Plan. The intent to bid is due by noon on August 22, 2022.
Details Found Here

Fairfield County Board of Developmental Disabilities Superintendent John Pekar Announces Retirement
Fairfield County Board of Developmental Disabilities Superintendent John Pekar announced his intent to retire from his role effective December 31, 2022.
Press Release: July 21, 2022
Fairfield County Commissioners announce over $30 Million in American Rescue Plan Funding Grants
Today, the Fairfield County Commissioners are pleased to announce significant new subgrants and projects that will be funded utilizing the bulk of the $30,606,000 received from the American Rescue Plan (ARP). These 20 projects, along with others previously funded, were chosen to meet the mission of the ARP to promote workforce, housing, community safety, and aid businesses and non-profits impacted by the pandemic.
Press Release: June 21, 2022

Fairfield County Receives Four National Achievement Awards
Fairfield County has been recognized with Achievement Awards from the National Association of Counties (NACo). The awards honor innovative, effective county government programs that strengthen services for residents.
Press Release: May 25, 2022

Fairfield County Awarded Top Workplace Honor
Fairfield County has been awarded a Top Workplaces 2022 honor by Columbus C.E.O. Magazine Top Workplaces.
Press Release: April 26, 2022
Request for Proposal - Telecommunication Services and Unified Communications
The Fairfield County Board of County Commissioners (FCBCC) are now accepting proposals from companies to spec, configure and implement a new telecom services / unified communications system to be utilized by over 20 departments in 21 different locations throughout the county.
Fairfield County Auditor Releases Hotel & Motel Lodging Tax Amendment Fact Sheet
The Fairfield County Auditor's Office is pleased to release a fact sheet explaining the changes to the Hotel & Motel Lodging Tax.
Press Release: March 16, 2022
Fairfield County Launches Workforce Recovery Initiative
Fairfield County Economic & Workforce Development is launching the Workforce Recovery initiative to help local Fairfield County businesses address the current challenges with hiring and retaining a skilled workforce.
Press Release: March 14, 2022
CHIP Program Year 2021
Environmental Review


Fairfield County begins Community Strategic Planning
The Fairfield County Board of Commissioners received an update on the Strategic Planning Process which commenced during the Summer of 2021.
Press Release: February 15, 2022


Energage Names Fairfield County a Winner of the 2022 Top Workplaces
Fairfield County has announced it has earned the 2022 Top Workplaces USA award, issued by Energage, a purpose-driven organization that develops solutions to build and brand Top Workplaces.
Press Release: January 25. 2022
Elected County Commissioners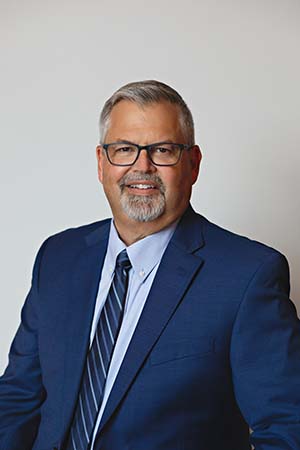 A MESSAGE FROM
COMMISSIONERS'
DAVE LEVACY & JEFF FIX