COMMISSIONERS' OFFICE
OUR MISSION
The mission of the Fairfield County Commissioners' Executive Team is to provide professional recommendations and implement the vision and policies of the County Board of Commissioners. We work to ensure high quality services, with outstanding customers service at an exceptional value to taxpayers. We foster economic and fiscal sustainability and enhance the County's reputation as a high performing, learning, and caring organization.
ELECTED COUNTY COMMISSIONERS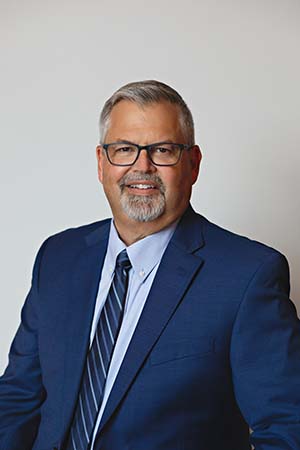 COMMISSIONERS' STAFF
Aundrea Cordle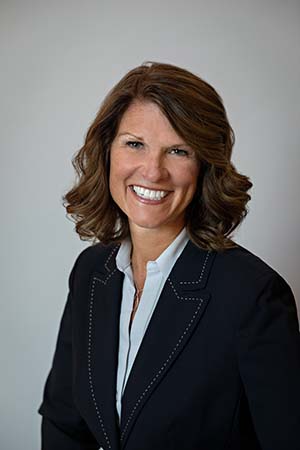 Aundrea Cordle is the newly appointed County Administrator. During her 30 years of service with Fairfield County she has served as the Director of Fairfield County Job and Family Services and as the County's Human Resources Director. She received her Bachelor of Science in Communication and Master of Business Administration degrees from Ohio University and is certified as a Senior Certified Professional in Human Resources (SHRM-SCP) through the Society of Human Resource Management. Aundrea is active in the community and volunteers her time for the local schools and other non-profit organizations within Fairfield County. She currently serves on the board of directors for The Fairfield County Foundation, Lancaster Festival, the Ohio Public Employers Labor Relations Association, and the National Public Employers Labor Relations Association.
COMMISSIONERS' STAFF
Jeffrey D. Porter
Jeffrey Porter was appointed Deputy County Administrator in December 2021. Jeff was born in Coshocton, Ohio and attended New Philadelphia High School. He graduated from Muskingum College in 1993 and from Capital University Law School in 1996 and has been a licensed attorney since 1996.

Jeff has held varying roles in both the public and private sectors. He served as Assistant City Attorney for the City of Columbus from 1997 to 2002. In 2002, he joined the law firm of Kegler Brown Hill and Ritter where he served clients both in the public and private sectors involving zoning, health information technology, and privacy regulations. From 2007 to 2015 he also served as Civil Service Commissioner for the City of Columbus.

In 2012, Jeff joined the Fairfield County Prosecutor's office where he served as an Assistant County Prosecutor in the civil division. In 2014, Jeff became the Human Resources and Risk Management Director for Fairfield County, where he has helped run the Fairfield County Health Benefit plan, the county's self-funded health insurance program, a role which he continues as Deputy County Administrator.

Jeff has volunteered with various community organizations, including serving on the boards of Visit Fairfield County, Fairfield County United Way, the Lancaster Playhouse, the Columbus Landmarks Foundation, and Leader Spark.
COMMISSIONERS' STAFF
Rochelle Menningen
Rochelle Menningen began serving as the Commissioners' Clerk in January 2022. Prior to joining the Commissioners' Office, she was with Fairfield County Human Resources. Rochelle has twelve years of public sector experience where she has served in Human Resources, as a Fiscal Officer, and as a Council Clerk.

As Clerk, Rochelle maintains the Commissioners' schedule, prepares and processes resolutions, prepares meeting agendas, and records meeting minutes. Rochelle serves as a Public Information Officer for Fairfield County and manages the social media accounts for the Commissioners' Office. She helps organize events such as the Leadership Conference, the State of the County, and Quarterly Roundtables.

Rochelle resides in Fairfield County with her husband Todd. They have three adult children and three adorable grandsons.
COMMISSIONERS' STAFF
Bennett Niceswanger
Bennett Niceswanger began working as the Records Manager and Assistant Clerk for the Fairfield County Commissioners in January of 2022. Previously, he was employed by Fairfield County Human Resources as the Records Center and Human Resources Liaison. Bennett received his Bachelor of Arts degree in Public Administration from Miami University in Oxford, Ohio in 2021. During his time as a student, he became familiar with Fairfield County by interning with the Board of County Commissioners and working part-time for the Emergency Management Agency and Prosecuting Attorney.

As the Records Manager, Bennett develops policies and procedures for the intake of records to the Fairfield County Records Center. He provides guidance to departments for the storage and retrieval of their important records and sits on the Records Commission as the Secretary where he reviews and passes RC-1's, RC-2's, and RC-3's.

His duties as the Assistant Clerk consist of him helping the Commissioners Clerk with agenda preparation, scheduling, and preparing and processing resolutions.

Bennett resides in Lancaster with his family and two dogs.
COMMISSIONERS' STAFF
Daniel Neeley
Daniel Neeley has been employed by the Fairfield County Commissioners since May of 2021. Prior to joining the commissioners staff he was Deputy Director of IT at Fairfield County JFS for nearly 8 years.

As IT Director, Mr. Neeley is responsible for the varied operations in the county that relate to technology, security and cybersecurity. With a staff of seven, the department directs and supports IT operations for all county departments serving nearly 900 county staff.

Mr. Neeley resides in Pleasant Township with his wife, Aubrey, and two daughters Evelyn and Lindy.
COMMISSIONERS' STAFF
Bart Hampson
Bart Hampson is the newly appointed Budget Director. Prior to joining the Commissioners' Office, he served six years as the Deputy Director of Finance for Fairfield County Job and Family Services. Prior to his public service, Bart spent fifteen years in senior financial roles in the private sector. He is also a United States Air Force veteran serving in Operation Desert Shield/Desert Storm. Bart received his Bachelor of Business Administration and Master of Science in Management from Mount Vernon Nazarene University.

Under the administrative direction of the County Administrator, Bart is responsible for planning, coordinating, and managing the fiscal operations for the County Commissioners, including developing and managing the County's annual budget.

Mr. Hampson resides in Pleasant Township with his wife, Michelle, and two Children, Grant and Grace.
COMMISSIONERS' STAFF
Staci A. Knisley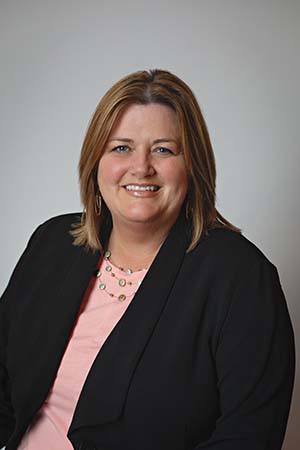 Staci Knisley has been employed by the Fairfield County Commissioners since December 1997. She is currently serving as the Budget Officer and is also the Airport Authority Board Clerk.

As Budget Officer, Ms. Knisley serves as the first point of contact for Accounts Payable and Accounts Receivable for the Commissioners' Office. She is the primary staff member responsible for providing support to the Budget Director. Along with preparing reports for analysis, she assists in the daily administrative functions of the Commissioners' Office and its multiple departments. Ms. Knisley assists with the management of financial projects; analyzes financial activity; prepares resolutions relating to appropriations and transfers; assists departments with a variety of financial requests and reporting; assists with budget forecasting; and approves purchase orders for all county departments under the Commissioners' appropriating authority.

In addition to her daily duties, she assists with the preparation of annual final county budget in accordance with the Ohio Revised Code. She also serves as the first point of contact for the management of financial activity for multiple grants the Commissioners' office has received.

Her projects have included working with the County Auditor's office to centralize the current financial system to improve efficiency, consolidating the county's phone system after converting from analog to digital services, and organizing information for a work group reviewing storage needs. She sometimes as a backup to the Clerk to the Board, assisting with the Commissioners' agenda and meeting minutes when needed.

As the Airport Authority Board's Clerk, she prepares the Board's agendas, meeting minutes, and is responsible for their Accounts Payable and Accounts Receivable financial activity.

Ms. Knisley is a member of the Fairfield County Republican Central Committee. She resides in Lancaster with her husband, Steve, and their dog, Sadie Mae.
COMMISSIONERS' STAFF
Christina A. Foster
Christina Foster has been employed by the Fairfield County Commissioners since January 1998. She served as the Mail Clerk before she was promoted to her current position of Administrative Assistant to the Board of Commissioners.

As Administrative Assistant, Ms. Foster provides administrative support to the Board of Commissioners and County Administrator. Ms. Foster's daily primary responsibilities include greeting and assisting the public, answering incoming phone calls, processing financial records, and providing general clerical support. Ms. Foster maintains payroll and related records for the Commissioners' Office; Economic Development; Facilities Operations Management; Human Resources; Emergency Management Agency; Dog Shelter; and Family, Adult & Children First Council. She also enters purchase orders, processes requests for use of the county buildings, and maintains the office inventory of supplies.

In addition to her daily duties, she is responsible for paying prisoner medical invoices, processing auto insurance claims, assisting with accounts payable functions, managing property tax exemption records, and submitting drainage maintenance assessments to the County Auditor. Her projects have included researching Medicare reimbursements, which resulted in a recovery of county funds of more than $140,000. She also serves as a backup to the Budget Officer, processing bill payments, approving purchase orders, and managing Community Development Block Grant projects as needed.

Ms. Foster resides in Stoutsville with her husband, Jeff, and two children, Ryley and McKenzie.
COMMISSIONERS' STAFF
Emylee Gussler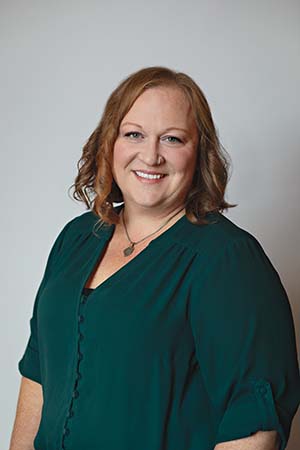 Emylee Gussler has been employed by the Fairfield County Commissioners since January 2021. She serves as the Account Clerk to the Board of Commissioners. Prior to joining the Commissioners' Office, she worked as Administrative Professional at The Ohio EPA in the Division of Drinking and Ground Water, in Logan Ohio.

As Account Clerk, Ms. Gussler's primary responsibilities include processing accounts payable for the Commissioners' Office, IT, Human Resources, and Facilities. She also assists in daily office support to the Commissioners' administrative staff and Commissioners' departments.

In addition to her daily duties, she is responsible for collecting airport hangar rent; collecting utility and rent payments for various agencies; and processing reimbursement payments for the court appointed attorneys' fees from the State of Ohio. She also serves in a support role to the other administrative staff with purchase order assistance, airport clerk duties, and as a backup for prisoner medical invoices when needed.

Emylee graduated from The Ohio State University and holds a BA in English & Creative Writing. She resides in Pleasant Township with her husband, Ben. They have two adult children, Michayla and Ethan.