ECONOMIC DEVELOPMENT
TESTIMONIALS
Enjoying the Benefits of Fairfield County / Testimonials

Fairfield County is home to more than 3,000 businesses. We believe the county is a great place to locate or start a new business enterprise. But, don't take our word for it, see what area business leaders have to say about living and operating a business in Fairfield County.
"With the continuous growth of population within Fairfield County, it is giving Crestview and our family the opportunity to set the standard for meeting the changing needs of the current population and the cultural change flowing to our current generation. Legacy, family tradition, and a sense of community is the foundation in which Crestview's building blocks are set upon! Our future looks bright as planning presses forward with the hope of our 5th generation tradition, but more importantly, the future generation of folks needing excellent healthcare needs in our hometown community."

David Eckert and Cathy Eckert-Kuhnash
Administrators
Crestview Rehabilitation & Skilled Nursing Services
"I have been employed at Fairfield Medical Center for 22 years. From the first time I visited the area, I was impressed by its beauty and friendliness. It is small enough to be able to get acquainted and large enough to find the things you need to live and work here. The community is supportive of the needs of our hospital and we have been able to form partnerships to get things done is the best most cost effective ways for the common good. There is a willing workforce here who take pride in what they do."

Mina Ubbing, President & CEO,
Fairfield Medical Center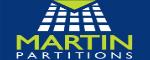 "My wife and I purchased Martin Partitions in Carroll in September 2007. We are very pleased with the quality of the existing workforce. We have also found an excellent pool of workers for both full and part time positions. Our experience in Fairfield county to date says we will have no problem supporting our aggressive growth targets."

Bruce Miller, General Manager,
Martin Partitions
"I was raised in this area and feel that this community is a great place for our employees to bring up a family, without the hustle and bustle of the larger cities. In the process of establishing a technology company in Lancaster, many said that it could not be done, and maybe I should look to Columbus. Lancaster has been going through growing pains over the past 20 years and technology is starting to take hold, while still maintaining the small town feel. As we have continued our growth, we are now being noticed by many of the local residents, who thought that they had to travel to the larger cities for well paying technology positions. We currently employ residents from all of the surrounding counties and beyond. One of the comments that we encounter quite frequently is when clients say, 'and you are based in Lancaster, Ohio."

Doug Cronin, President,
NFocus Consulting, Inc.

"Fairfield County has provided us the central location needed to attract a skilled workforce. There is an excellent vendor population that supports our specialty trade of custom cabinetry and fixture manufacturing. With good roads and highways, our company has easy access to a major metropolitan area that provides a network of freight companies which can meet our national and international shipping requirements."

Judy A. Kellogg, President,
Kellogg Cabinets, Inc.