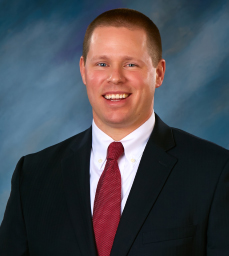 Prosecuting Attorney General Duties
The duties of the Prosecuting Attorney are quite varied. One of the primary duties is to prosecute, on behalf of the State of Ohio, all felonies that occur within Fairfield County. This includes all felonies that occur in within cities located within Fairfield County. The Office of the Prosecuting Attorney also handles all juvenile cases, including but not limited to, delinquency, traffic, and truancy cases. The Office of the Prosecuting Attorney also represents Fairfield County Child Protective Services in all complaints alleging the abuse, neglect, or dependency of children.

The Office of the Prosecuting Attorney also is the legal adviser of the board of county commissioners, board of elections, all other county officers and boards, and all other township officers, boards, and commissions.

No county official may employ any other attorney at the expense of the county unless expressly authorized to do so by the Prosecuting Attorney. The Prosecuting Attorney is authorized in certain situations, by civil action in the name of the state, to protect or recover public monies for the benefit of the county.