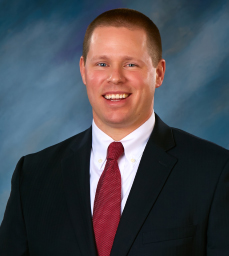 Understanding How the Prosecuting Attorneys deal with Criminals

It is the responsibility of this division to prosecute all adult felony criminal cases that occur within Fairfield County and its municipalities. The attorneys begin a prosecution by reviewing the cases investigated by law enforcement agencies and either prepare a complaint or prepare the case for direct indictment to the Grand Jury. The prosecution of these cases can involve appearances at all levels of the court system, including the Municipal Court, Common Pleas Court, Court of Appeals, and the Ohio Supreme Court. Sometimes it is necessary for the attorneys to litigate these cases in the federal court system, including the United States Supreme Court.

Cases handled by this division include all felony violations of the laws of this State. Common examples of these violations include anything from drug abuse to trafficking in drugs, property offences, such as breaking and entering and burglary, and offenses of violence, from assaults to aggravated murder.

The primary goal and responsibility of prosecutors is to find the truth and to seek justice, not merely to convict those accused of crimes. Prosecuting attorneys have enormous power and impact within the criminal justice system in their respective jurisdictions. While a defense attorney has an ethical duty to protect only the rights of the person he or she defends, a prosecuting attorney represents all of the people, and has an ethical and legal duty to see that all of the people, including the defendant, are treated fairly. This means that the Prosecuting Attorney must protect the rights of honest citizens and their property, the rights of the victims, and even the rights of the citizens accused of the crimes against these honest citizens.