Welcome to the Fairfield County Commissioners' Office, Lancaster, Ohio

Board of Commissioners
FAIRFIELD COUNTY, OHIO
Commissioner: Staff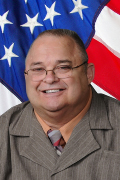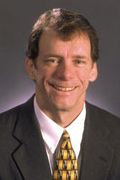 Steve Davis
Fairfield County
Commissioner
David L. Levacy
Fairfield County
Commissioner
Mike Kiger
Fairfield County
Commissioner
The mission of the Fairfield County Commissionersí Executive Team is to provide professional recommendations and implement the vision and policies of the County Board of Commissioners. We work to ensure high quality services, with outstanding customers service at an exceptional value to taxpayers. We foster economic and fiscal sustainability and enhance the Countyís reputation as a high performing, learning, and caring organization.

Carri L. Brown, CGFM, MBA
Carri Brown is the County Administrator for Fairfield County. The County Administrator acts as the chief administrative official of the county. She acts for, and formulates and implements policy on behalf of, the Board of County Commissioners.

Carri has also served as the Job and Family Services Director, Child Support Enforcement Agency Director, and Chief Deputy Auditor. Graduating summa cum laude, Carri holds Bachelor of Business Administration and Master of Business Administration degrees from Ohio University. She is working toward a PhD in Organizational Behavior and Management.

For more than 25 years, she has provided executive level leadership while spearheading efforts that engage governments, non-profits, faith-based groups and businesses to achieve community results. She is a Certified Government Financial Manager and has earned more than 30 state and national best practice and achievement awards. She is a member of the Academy of Management, the International Association of City/County Managers, and the Government Finance Officers Association of America.

She is also a member of the Ohio Practitionersí Network for Fathers and Families, and she is a Commissioner for the Ohio Commission on Fatherhood. She serves as a member of the Coordinating Council for Ohio University-Lancaster. In 2005, she was honored as the Child Support Director of the year for Ohio. For the past six years, she has served on the Executive Board for the United Way of Fairfield County. She is a former Board of Trustee member for the multi-county Juvenile Detention Center.

Carri lives in Lancaster with her husband, Stephen (Cork), an attorney. They have two adult children and two grandchildren.

Rachel A. Elsea
Rachel Elsea has served as the Commissionersí Clerk since February 2013. Prior to joining the Commissioners Office she was the Constituent Services Director and Service Academies Coordinator for former Congressmen Steve Austria and Dave Hobson.

As Clerk, Rachel maintains the Commissionersí schedule, prepares and processes resolutions, prepares meeting agendas, and records meeting minutes. Rachel serves as a Public Information Officer for Fairfield County and also manages the Commissionersí Office social media accounts. She helps organize events such as the Leadership Conference, quarterly Roundtables, and the County Surplus Auction.

Rachel graduated from Concordia University Chicago in 2008 with a major in Business Management. She currently serves on the Fairfield Industries Board of Directors and attends Redeemer Lutheran Church. Rachel resides in Lancaster with her husband, Charles; daughter, Ainsley; and son, Graeme.

Staci A. Knisley
Staci Knisley has been employed by the Fairfield County Commissioners since December 1997. She served as the Assistant Fiscal Clerk and the Fiscal Clerk prior to her current position of Budget Officer.

As Budget Officer, Ms. Knisley serves as the primary staff member responsible for providing technical support to the County Administrator. Along with preparing reports for analysis, she assists in the daily administrative functions of the Commissionersí Office and its multiple departments. Ms. Knisley greets and assists the public; assists with the management of financial projects; analyzes financial activity; prepares resolutions relating to appropriations and transfers; assists departments with a variety of financial requests and reporting; assists with budget forecasting; responds to public records requests; and approves purchase orders for all county departments under the Commissionersí appropriating authority.

In addition to her daily duties, she is responsible for approving invoices; assists with the preparation of annual tax budget, the annual interim budget, and the final county budget in accordance with the Ohio Revised Code. She also serves as the first point of contact for the management of financial activity for multiple grants the Commissionersí office has received.

Her projects have included working with the County Auditorís office to centralize the current financial system to improve efficiency, consolidating the countyís phone system after converting from analog to digital services, and organizing information for a work group reviewing storage needs. She serves as a backup to the Clerk to the Board, assisting with the Commissionersí agenda and meeting minutes when needed.

Ms. Knisley serves as the Airport Authority Boardís Clerk. Also, she is a member of the Fairfield County Republican Central Committee. She resides in Lancaster with her husband, Steve, and son, Jacob.

Christina A. Foster
Christina Foster has been employed by the Fairfield County Commissioners since January 1998. She served as the Mail Clerk before she was promoted to her current position of Administrative Assistant to the Board of Commissioners.

As Administrative Assistant, Ms. Foster provides administrative support to the Board of Commissioners and County Administrator. Ms. Foster's daily primary responsibilities include greeting and assisting the public, answering incoming phone calls, processing financial records, and providing general clerical support. Ms. Foster maintains payroll and related records for the Commissionersí Office; Economic Development; Facilities Operations Management; Human Resources; Emergency Management Agency; Dog Shelter; and Family, Adult & Children First Council. She also enters purchase orders, processes requests for use of the county buildings, and maintains the office inventory of supplies.

In addition to her daily duties, she is responsible for paying prisoner medical invoices, processing auto insurance claims, assisting with accounts payable functions, managing property tax exemption records, and submitting drainage maintenance assessments to the County Auditor. Her projects have included researching Medicare reimbursements, which resulted in a recovery of county funds of more than $140,000. She also serves as a backup to the Budget Officer, processing bill payments, approving purchase orders, and managing Community Development Block Grant projects as needed.

Ms. Foster resides in Stoutsville with her husband, Jeff, and two children, Ryley and McKenzie.

Theresa A. Haynes
Theresa Haynes has been employed by the Fairfield County Commissioners since November 2007. She served as the Mail Clerk before moving to her current position as Clerical Specialist to the Board of Commissioners.

As Clerical Specialist, Ms. Haynes provides clerical assistance to the three Commissioners and County Administrator. Ms. Haynes assists in daily office support to the Commissionersí administrative staff and Commissionersí departments. Ms. Haynesí daily primary responsibility includes greeting and assisting the public; answering incoming phone calls; and typing, faxing and filing. Ms. Haynes archives the Commissionersí resolutions and meeting minutes into the Commissionersí Journal. She serves as the countyís mail supervisor and has worked to streamline the countyís mail process which has resulted in a cost savings and improved efficiency.

In addition to her daily duties, she is responsible for collecting airport hangar rent; collecting utility and rent payments for various agencies; processing reimbursement payments for the court appointed attorneys fees from the State of Ohio; and assists with drainage maintenance assessments. She also serves in a support role to the other administrative staff with bill payment, purchase order assistance and a serves as a backup for payroll related tasks when needed.

Ms. Haynes is a member of Royalton Community Church and resides in Lancaster.