Welcome to the Fairfield County Commissioners' Office, Lancaster, Ohio
Board of Commissioners
FAIRFIELD COUNTY, OHIO
Commissioners: Human Resources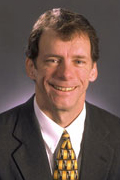 Steve Davis
Fairfield County
Commissioner
David L. Levacy
Fairfield County
Commissioner
Mike Kiger
Fairfield County
Commissioner
Fairfield County recognizes the value of a qualified workforce in order to provide the highest level of service to the public. To meet this goal the Human Resources Department has made it our mission to recruit, train, support, and retain the most qualified and productive staff for Fairfield County, while ensuring fair employment and equal opportunity to all persons, within a conservative budget framework.

The Human Resources Department assists the Board of Commissioners, elected and appointed officials, and boards in the following areas of human resources management:

• Coordinate and administer employee benefits and wellness programs;
• Coordinate employee recruitment and selection;
• Assist departments in complying with state and federal employment laws and regulations;
• Administer workers' compensation program;
• Oversee risk management programs;
• Administer unemployment compensation program

Employment Opportunities
Fairfield County Human Resources only accepts applications
for employment for positions that are currently posted.

http://www.co.fairfield.oh.us/humanresources/Employment.htm


Contact Information
Fairfield County Human Resources
County Court House
210 East Main Street, Room #106
Lancaster, Ohio 43130

Staff

Jeff Porter
Human Resources Director
jdporter@co.fairfield.oh.us

Julie Noyes
Human Resources Benefits Specialist
P: 740-652-7893 / F: 740-652-7896
julie.noyes@fairfieldcountyohio.gov

Jay Shepherd
Human Resources/Risk Management Specialist
P: 740-652-7894 / F: 740-652-7896
jay.shepherd@fairfieldcountyohio.gov