Judge Laura B. Smith, Domestic Relations
FAIRFIELD COUNTY, OHIO
Judge Laura B. Smith
Domestic Relations
FAIRFIELD COUNTY, OHIO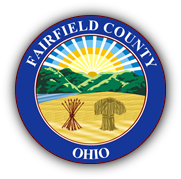 MANDATORY PARENT EDUCATION CLASS
CHILDREN IN BETWEEN®

For printer friendly version of this information, please click here.

In compliance with Local Rule 12.0 of the Fairfield County Domestic Relations Court, all parents in divorce, legal separation, or dissolution actions in which there are any minor children are required to complete an educational seminar sponsored by the Domestic Relations Division of the Fairfield County Common Pleas Court.

The purpose of this Parent Education Class, Children In Between®, is to teach parents how to support and assist their children as they adapt to changing family relationships.

In accordance with Local Rule, the seminar shall be completed within 45 days after the filing of the action or motion. No action or motion shall proceed to final hearing until there has been compliance with this rule; provided, however, that non-compliance by a parent who enters no appearance and does not contest the action shall not delay the final hearing. This requirement may be waived by the Court for good cause shown.

Parents who fail to complete the class as ordered may be found in contempt or the case may be dismissed by the Court. Completion of the Children In Between® class will be determined at the pretrial hearing.


PARENTS SHALL CHOOSE ONE OF THE FOLLOWING
CHILDREN IN BETWEEN® CLASS OPTIONS:
In-Person Class - FREE

The four-hour sessions are offered twice per month: one weeknight evening session and one Saturday session.

Classes are held at the
Fairfield County Visitation Center located at 227 East Main Street
Lancaster, Ohio.

Each parent must report to class 5 minutes before the scheduled start time. Admission to class may be denied to parents arriving later than the stated report time.

Register by phone with Amy Koenig at (740) 652-7873 or
by email to alkoenig@co.fairfield.oh.us
PLEASE DO NOT BRING CHILDREN TO CLASS - CHILD CARE IS NOT PROVIDED


Online Class - $45.95

To access the program, parents will need:
1. Access to the Internet via Desktop, Laptop, Tablet, or Phone
2. A current email address
3. Google Chrome Web Browser

To purchase an account and begin the course:
1. Go to: online.divorce-education.com/locale/ohio/Fairfield
2. Click: "Sign Up Now"
3. Carefully follow the on screen instructions

Accounts are good for 30 days and are available 24 hours a day, 7 days a week.
It is the responsibility of the parent completing the online class to file the certificate of completion with the Fairfield County Clerk of Courts. Certificates may be filed in person or by fax to (740) 652-7399.